Manufacturer Part Number:
Brand:
Product UPC/EAN: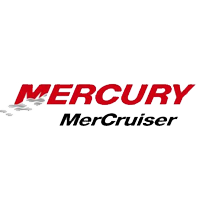 Brand new, genuine Mercury Marine Quicksilver Rejuvenate 2-Cycle Engine Oil Fuel Stabilizer 6-Pack. This is a factory original equipment accessory, not aftermarket.
Pack Contains Six (6) Pre-measured Pouches of Rejuvenate 2-Cycle Engine Oil.
Powerful Detergents and Superior Lubricants Help Keep Your Two-Cycle Engine Running Like New.
Use Rejuvenate in all your air-cooled and liquid-cooled 2-cycle engines from Lawn and Garden push mowers, lawn tractors, leaf blowers, edgers, trimmers, tillers; to Recreation equipment ATV's go-karts, snowmobiles, Personal watercraft's, motorcycles/dirt bikes; to Power Equipment chain saws, chippers, log splitters, snow blowers, generators.
Works immediately on removing existing deposits that can dull engine response.
Prevents new, performance-robbing carbon deposits from forming.
Low smoke and ash-less formula.
Contains fuel stabilizer: Ideal for engines that are stored for long periods of time with fuel in the tank.
All-season: same formula can be used in summer, fall, winter, and spring.
SKU# 92-858118Q01
Fits:
Please Verify Your Own Fitment Before Purchase
Shipping Policy
FREE shipping on most orders $99 or more within the Continental U.S.
Orders outside the Continental U.S. will have shipping charges applied and proper customs paperwork included.
See our Shipping Page for more details.
Returns Policy
Returns are easy! Contact us at customerservice@leadersrpm.com for any exchanges and returns.
Please see our Returns Page for more details.