Product Description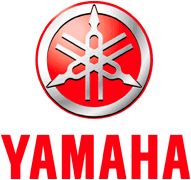 Brand new, genuine Yamaha 2M MARINE 2 STROKE OIL GALLON. This is a factory original equipment lubricant, not aftermarket.
Semi-synthetic formula containing a special blend of additives to help protect against ring stick, corrosion, varnish, and wear in water-cooled two stroke engines.
Developed for Autolube Oil Injection Systems used on all 2-cycle air and liquid cooled gasoline engines.
Dramatically reduces smoke and carbon deposit build-up
Yamalube 2-Cycle TCW3 Engine Oil - 1 Gallon
Sold each.

SKU#: LUB-2STRK-M1-04
Please verify your own fitment.



Product Videos
Custom Field
Ship Method
Item Ships Ground Only
Availability Description
In Stock
Product Reviews