Manufacturer Part Number:
Brand:
Product UPC/EAN: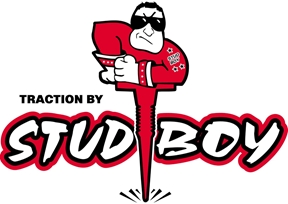 Brand new, genuine Simmon's Stud Boy Shaper Bar 9" Carbide Set.
The Shaper Bar will take wearbar design and performance to a new level. This new bar offers a unique shape that provides much better turning than conventional bars and offers a 20% weight savings too! The concave side profile on the Shaper Bar grabs and holds snow rather than allowing snow to slip by like other wearbars. While the shape of this bar improves the turning radius of your sled in the snow, the large 60 degree carbide provides great control and wear on hard surfaces. Features: - 20% lighter than round bars - Provides much better turning in trail conditions - Unique shape offers extra control and steering in snow - Zinc plated to resist corrosion and eliminate paint in threads - ISR Sno-cross legal.
MFG# YAM-S2204-90
SKU# 56503178
Shipping Policy
FREE shipping on most orders $99 or more within the Continental U.S.
Orders outside the Continental U.S. will have shipping charges applied and proper customs paperwork included.
See our Shipping Page for more details.
Returns Policy
Returns are easy! Contact us at customerservice@leadersrpm.com for any exchanges and returns.
Please see our Returns Page for more details.